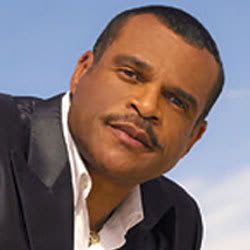 Information about the homegoing (funeral) services for Bishop Walter Hawkins has been announced. There will be a musical celebration and a homegoing (funeral) service. Here are the details:
Musical Celebration
Date: Tuesday, July 20, 2010
Time: 7:00 PM PST
Location: The Paramount Theater in Oakland, CA
Admission is FREE
Homegoing (Funeral) Service
Date: Wednesday, July 21, 2010
Time: 11:00 AM EST
Location: The Paramount Theater in Oakland, CA
Many well know Gospel artists will gather together to pay their final respects to Bishop Walter Hawkins. The musical celebration is titled, The Man, The Music, The Ministry: A Musical Salute to Bishop Walter Hawkins.
The artist that are confirmed to sing at the musical celebration consists of Yolanda Adams, Mary Mary, and Donnie McClurkin. Additional artists that will sing also include Lynette Hawkins, Ledisi, Karen Clark Sheard, Daryl Coley and Doug Williams of the Williams Brothers.
Bishop Hawkins' former wife, Tramaine Hawkins, will make a special appearance. His brother Edwin Hawkins will be one of the music directors for the evening. Edwin Hawkins will be joined by Donald Lawrence, Kurt Carr and Richard Smallwood.
The funeral will take place the following morning and Bishop Kenneth Moales (of Prayer Tabernacle Church of Love, Inc. in Bridgeport, CT) will officiate the ceremony.
Instead of flowers, the family requests that donations be made to The Walter Hawkins Memorial Foundation. Cards, letters and donations may be mailed to: Love Center Ministries, 10440 International Blvd, Oakland, CA 94603.
It is clear that Bishop Hawkins will be laid to rest in grand fashion. I hope they record the musical celebration and make it available to those who couldn't attend sometime in the future. Bishop Hawkins was a blessing to millions of people. I'm sure many will be blessed by celebration of his homegoing.
What are your thoughts about Bishop Hawkins' homegoing service? Do you plan to attend?